Barracks Retail India Pvt Ltd , we are professionally managed company headed by Mr. Puneet Bhatia pioneer in textile and garments industry for more than 25 years.
BRIPL is a factory with compliance having SEDEX certification which is needed for domestic and international business of manufacturing knits and woven garments. Our infrastructure is equipped to handle any kind of garments and made-ups from cutting to packing including washing, embroidery and printing wherever needed.
We hold total 60000sq ft which is divided into various sections right from fabric storage, design and merchandising, showroom, conference room, sampling and three dedicated floors for cutting to finishing and packing of garments. We have a total workforce of 450 people which include a team of Senior, Junior management, Skilled and Semi-Skilled workforce.
We are SEDEX certified (Supplier Ethical Data Exchange) company.
SEDEX aims to help improve the effectiveness of buying companies' ethical trade strategies by offering a facility for supplier companies to share their audits with multiple customers.
Nature of business: Manufacturer of Apparel and Fashion Accessories
Business established: Since 2016
Production capacity: 125000 units per month
Markets: U.S.A, EU, U.A.E., Far East, Australia
Machines: 350 sewing & specialized machines
No. Of employees: 450
Country: India
Production Capacity Per Month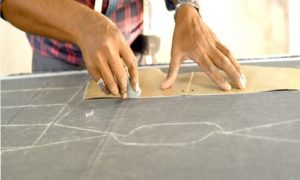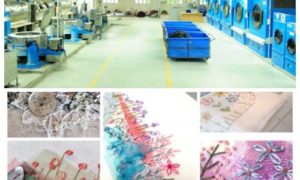 Washing & Embroidery & Printing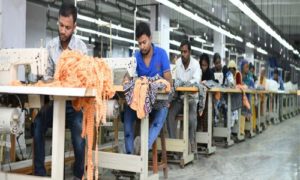 Late Dr. P.L. Bhatia did his PhD in Organic chemistry from USA and availed the Doctorate degree. He served as a professor of Organic Chemistry in South Gujarat University. and was the head of Chemistry department . After his retirement, being a highly educated man, with his experience he encouraged his son Mr. Puneet Bhatia to start a business of his own. This laid the key role in foundation of Touchwood Weaves Pvt. Ltd.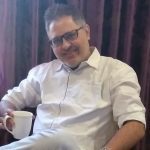 Mr. Puneet Bhatia born in Delhi in April 1967 and brought up in Surat is a graduate from P.T. Science College, Surat in the year 1986. At a very young age while he was studying his graduation, he started working part time in the textile field as a commission agent for grey fabric and polyester yarns.In a very short span he took the market by storm by being the highest grosser of sales as well as volume of grey fabric in surat. He was a leading supplier of grey fabric to the largest and most renowned mills of Surat.
His enterprising nature led him to move to Mumbai in year 2001 as part of forward integration of moving from Textiles to the clothing sector which was the final consumer product.
He always dreamt of making a world class affordable fashion clothing brand which would cater to the masses. His magnatic dynamic personality makes him work towards his mission of making it happen and would not let it go till he feels he is not achieved it.
Born in 1979 in Delhi, Aashima, wife of Puneet Bhatia did her schooling from Delhi and then moved to Mumbai to study fashion design from NIFT.
She contributed 14 working in garment industry doing diverse roles from designing to merchandising and marketing.
She has worked with leading Apparel Brands handling top responsible positions in the past.
Aashima is passionate about creating new designs for clothes and spaces and is working in Barracks Retail India Pvt Ltd. as Director – Design and Product Development.
CEO – Barracks Retail India Pvt. Ltd.,
40, Delhi born
Experience : more than a decade
He has expertise in Apparel Industry and has worked at senior position in various large companies also. Currently he holds experience of more than a decade in the Apparel Sector. He has marketing tie-ups with the best business houses around the Globe in almost all continents.
C2-8, Bhagwan Seth Compound, Behind Old Arihant Complex, Building. no.73, Purna Village, Bhiwandi-421302, Thane, Maharashtra, India.
Fill the form to book a meet